Description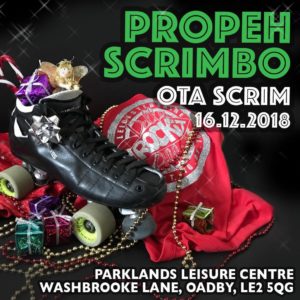 It's back! Propeh Scrimbo 2018!!!
We will be scrimming in red & green. As well as any other festive additions you want to add to your outfit (Christmas lights Lil Crash?)!!
Because we love Propeh Scrimbo so much and because it's so popular, we're going to use the whole 3 hours! So arrive at 12.30 to get kitted up.
There will also be the usual raffle of festive treats.