Bruise Lee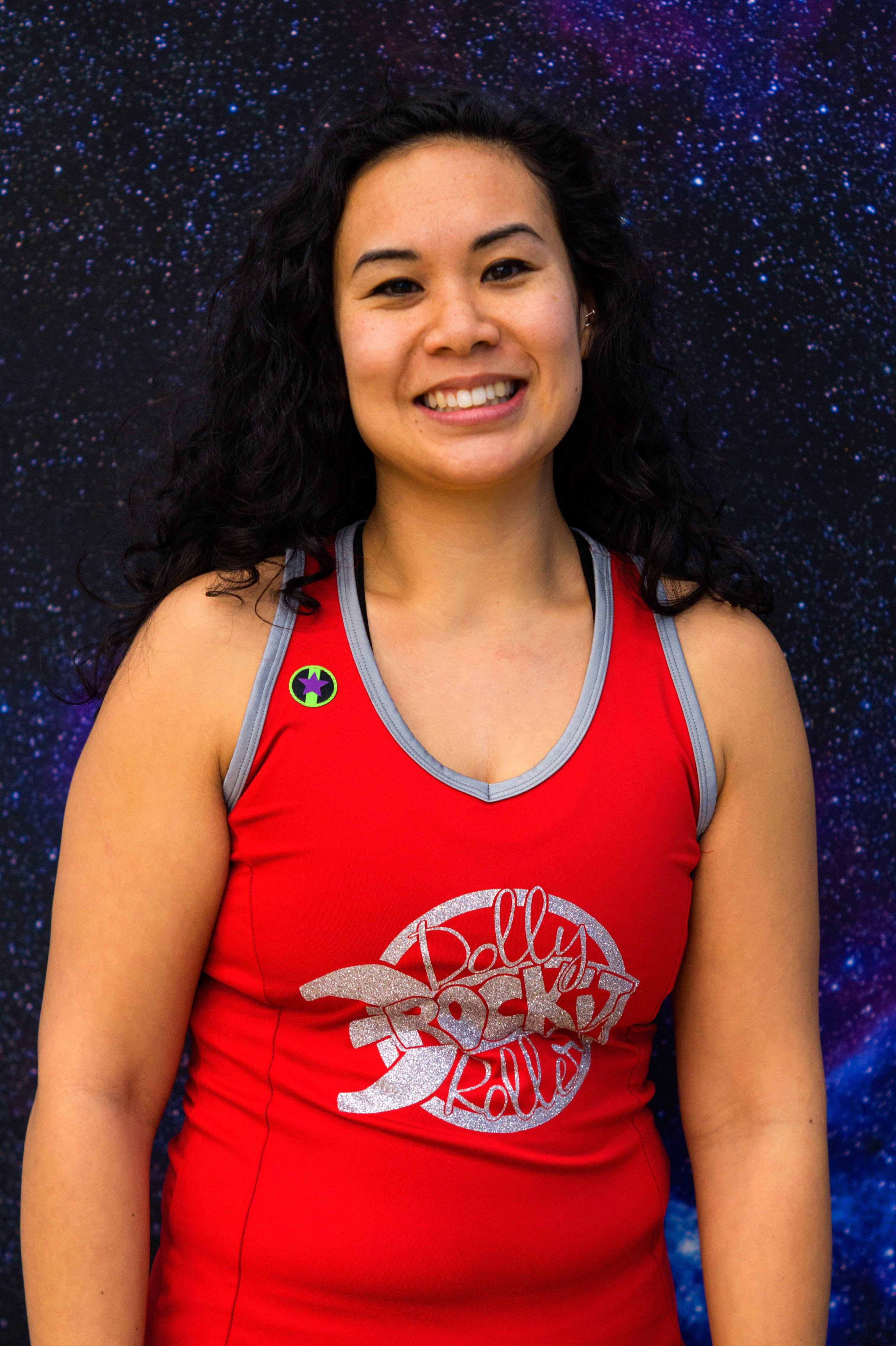 How did you get into Roller Derby?
A couple of friends took me to a taster session in Oxford after watching a live bout. The nostalgia of skating as a kid and the brilliant team there got me hooked!
What's your favourite position on track?
Blocking
What's your signature move?
Still working on it..
What are you personally working on improving at the moment?
Getting to know my team and my agility.
What else do you do for fun?
I like experimenting in the kitchen. I also love eating. A LOT!
Is there anyone who has inspired you recently and why?
My friends who have been brave enough to start their own businesses. I hope to do the same for myself one day.
What is your skate set-up like?
Slightly grippy I suppose but I think this will change as my skating style develops.
What is your ultimate skate out song?
Can't Hold Us – Macklemore & Ryan Lewis or anything by Missy Elliott
RANDOM QUESTION: If you could trade places with one singer in a band for a day who would you choose?
Justin Timberlake – his songs are so catchy and I'd love to have the dance moves to pull off all that slick choreography
---