Ginger Dodgers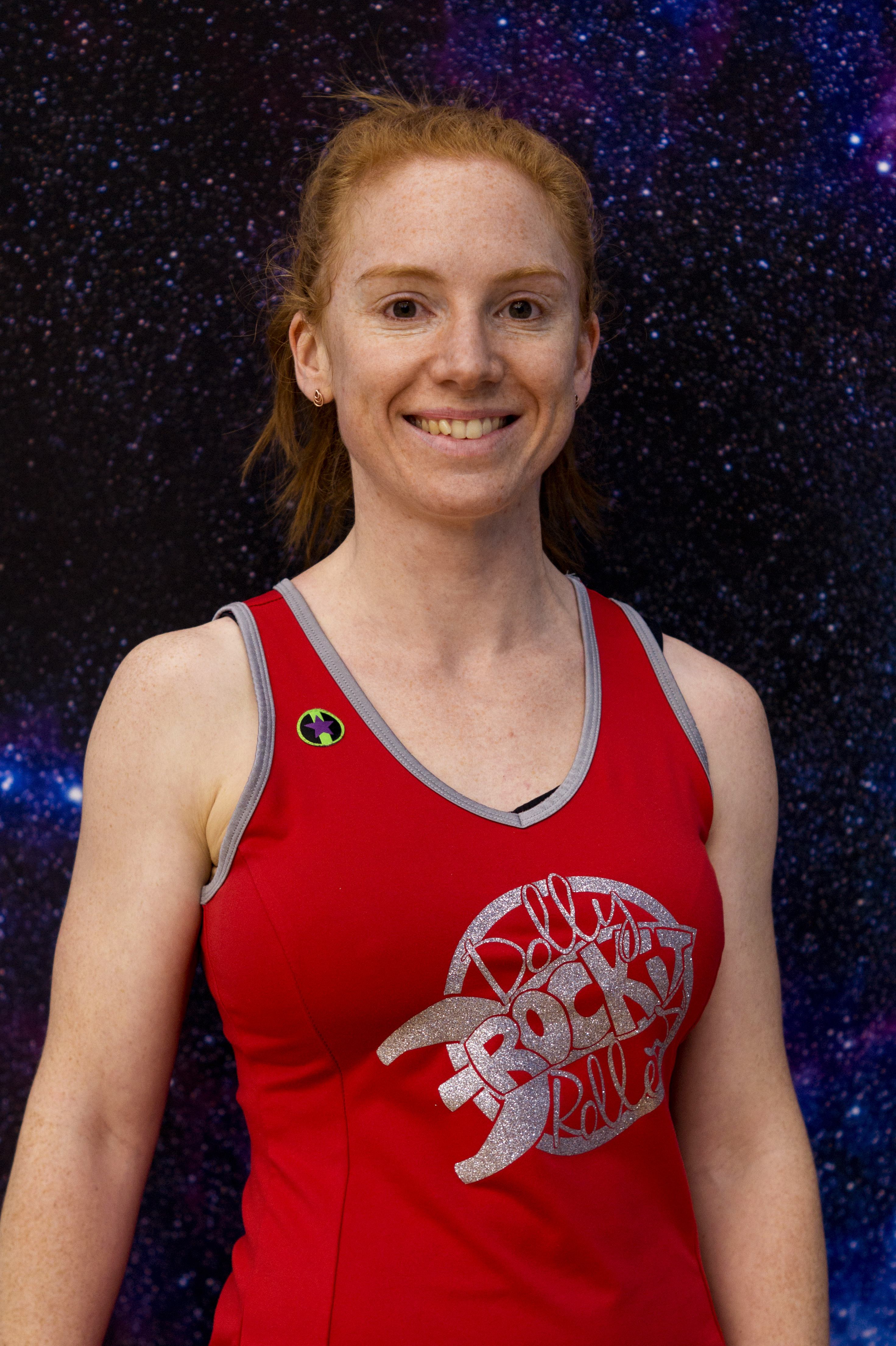 How did you get into Roller Derby?
I got into roller derby when two friends invited me along to a Dolly fresh meat session – I loved it so much and so ( as I was living in Oxford at the time) joined Oxford Roller Derby.
What's your favourite position on track?
Blocking
What's your signature move?
I don't have a signature move but I'm most comfortable positional blocking.
What are you personally working on improving at the moment?
I'm trying to work on getting to know my new teammates 🙂
What else do you do for fun?
For fun I also run and enjoy eating delicious food with friends and family!
Is there anyone who has inspired you recently and why?
Im really inspired by my teammates who all push themselves to overcome their own personal challenges.
What is your skate set-up like?
My skates are pretty much the same as when I bought them about 5 years ago… I did invest in some new wheels a few years ago but I couldn't tell you what they are!
What is your ultimate skate out song?
Harder than you think
RANDOM QUESTION: If you could be a character in any film who would it be?
I'd be either Whoopi Goldberg in Sister Act or any member of the Pitch Perfect cast… Classy taste in films I know!
---