Simply The Beast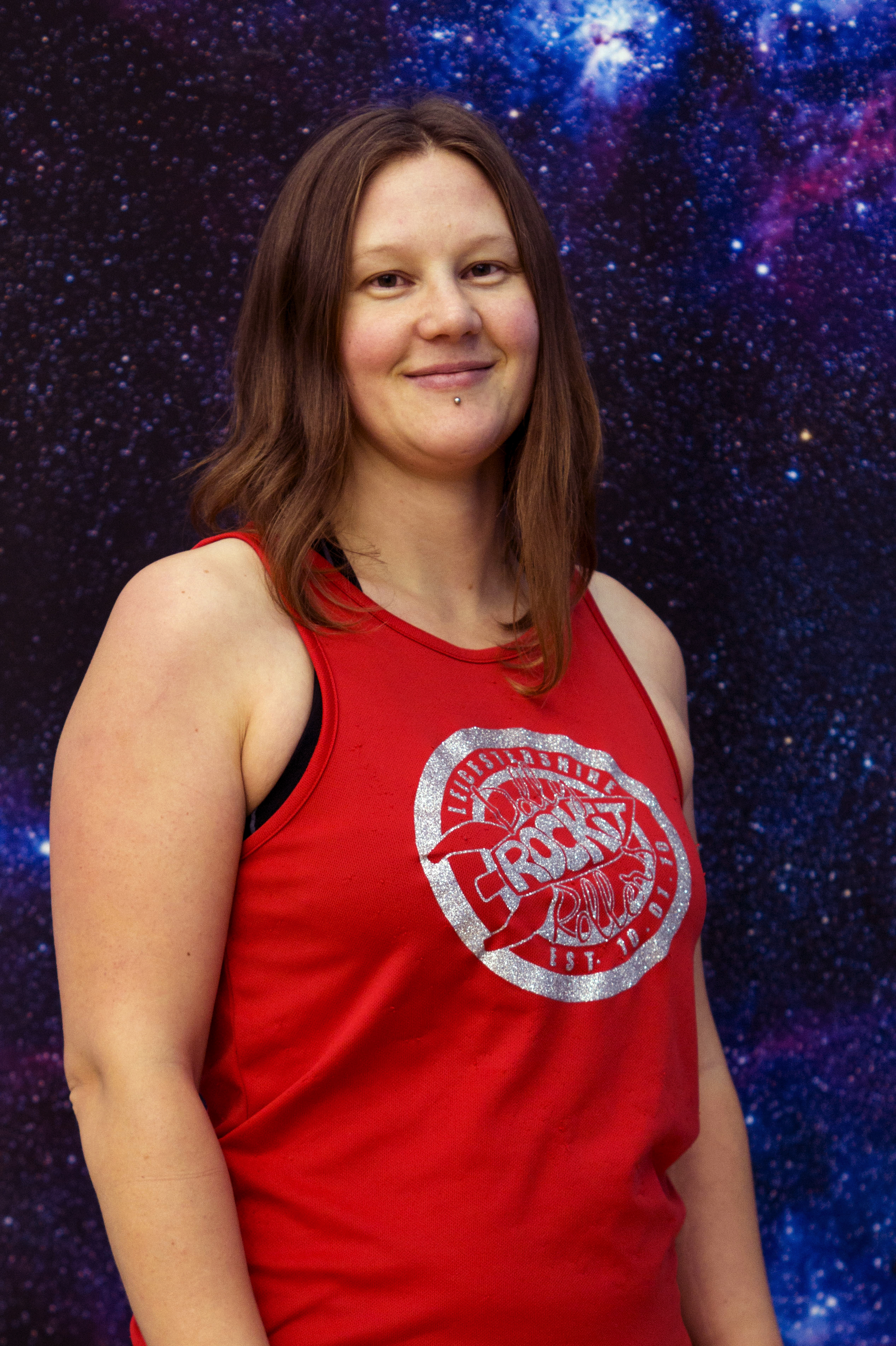 How did you get into Roller Derby?
A friend of mine who I knew from childhood in California ended up living in the same city as me in the UK randomly. She was really into roller derby because she's cool and counterculture – she kept going on and on about how awesome derby was. I remember she sent me a link to the Gotham vs Texas champs game from 2008 or 2009. I was rowing competitively at the time and didn't feel like I had time to commit to another sport, but after I signed up for fresh meat, I knew I was hooked and handed over my life to derby. The people, the complexity, the physicality – it was perfect for me!
What's your favourite position on track?
I'm a natural blocker because of my size and speed. I really love how when you're blocking, you have to be amazing individually, but also have to be able to work with and trust your fellow blockers. The offence/defence switch keeps my mind busy, and I've learned over the years to use my loud voice to help keep everyone on the same page. Aside from blocking, I love jamming and wish I could do more of it, and I'm also a competent referee, having done my first tournament in Europe earlier this year. Really, I just love roller derby and being anywhere on track is fine by me!
What's your signature move?
I'm a catch-and-contain blocker. Keeping the jammer glued to my arse while the light slowly fades from their eyes is where it's at.
What are you personally working on improving at the moment?
Awareness! Roller derby is incredibly, incredibly complex, and riffing in particular has helped me expand my awareness of what's going on around me. I still get sucked in and blind-sided by things (offence), so I'm trying to be better at anticipating things before they happen, keeping awareness of where both jammers are at any time, and keeping an eye on likely sources of offence.
What else do you do for fun?
Anything physical. I used to be really into boxing and want to get back into it, I cycle, I like racquet sports, swimming, running, hill-walking, you name it and I'll give it a go. I also really love wild-camping, playing music, and cooking.
Is there anyone who has inspired you recently and why?
My mate Agata from my old team Central City Rollergirls – she's come along leaps and bounds in the last few months and I reckon she's a force to be reckoned with next season. I admire her tenacity and her ability to put up with my endless feedback with good grace and a smile, while actually listening and making changes.
What is your skate set-up like?
I'm pretty happy with it – Sure Grip S75 boots on a mag Avenger plate with Radar Diamond wheels. The boots fit like a glove, I like the action on the plates, and I love my Diamonds for their extremely responsive, sharp edging. And the slogan is true – virtually eliminates wheel-clipping!
If you were to be in any reality TV show which one would you go on?
This might not really count, but you get to see what a nerd I am. There was this random show a few years back where people lived life like they did in medieval times – I'd like to go on that. I forget what it was called, but I remember them harvesting wheat using hand-scythes and washing their clothes with salt and making butter by hand. I'm into learning how to do stuff and be more self-sufficient, so I reckon I would really enjoy that kind of thing. Nothing with celebrities please!!!
---