Dollies Intake Day! 19th May 2019.
19th May @ 12:30 pm

-

2:30 pm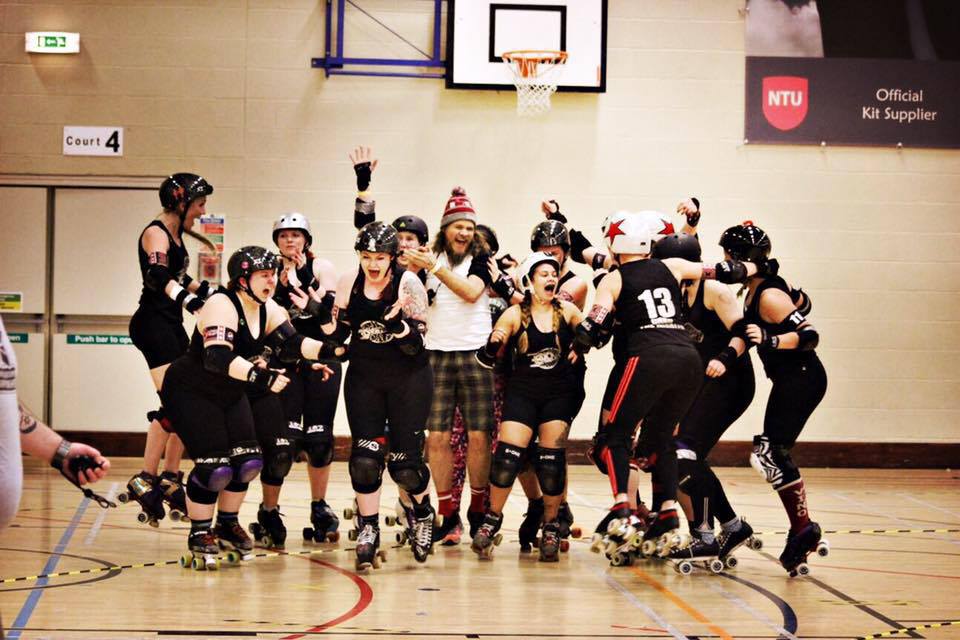 We think roller derby is awesome but don't just take our word for it, come and try it for yourself!
Get fit
Have fun
Try something new
Make new friends
What is Roller Derby?
Amazing, and that's all you need to know. In all seriousness, roller derby is a fun, fast-paced, full contact (don't worry you have protection) sport played on roller skates.
Do I need skating experience?
No previous skating experience required, we can teach you. You don't even need any kit – we have everything for you! Just turn up in something comfy (leggings or shorts and a t-shirt) and get ready for some fun!
If you do have skating experience, we can help you to develop your skills and learn everything you need to play.
How do I sign myself up?
First session is free and there after its only a fiver! Which for 2 hours of fun/exercise isn't too bad!
If you enjoy yourself (which you will), sessions for newbies (we like to call them space cadets) happen every Sunday, same venue, same time.
Space cadet programme…
If you do decide to come back, you will join the space cadet programme. It is an 8 week programme, building up skating and roller derby specific skills which are bench marked each 8th week to see how you're progressing towards the minimum skills required to play roller derby by WFTDA (women's flat track roller derby association).
The programme is great for any skater or wanna be referee!
If you keep coming and developing your skills, you'll be playing the sport confidently in no time!
All you need to do is show up at Parklands Leisure Centre (Oadby). If you do have any questions email recruitment@dollyrockitrollers.co.uk or post a question in this event.