Roller Derby Intake – 15th May 2022
15th May @ 8:00 am

-

5:00 pm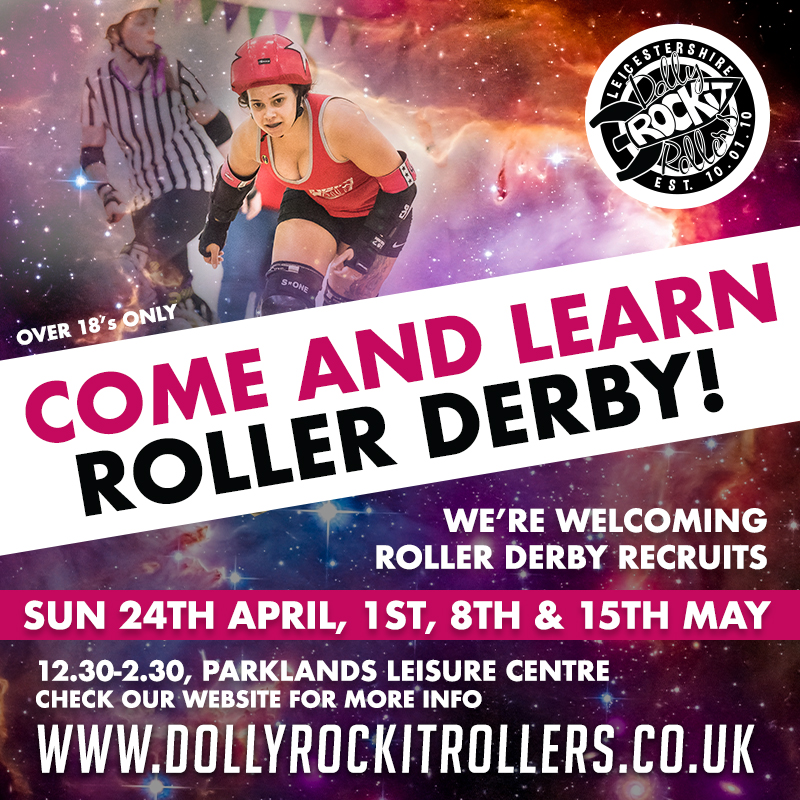 We think roller derby is awesome but don't just take our word for it, come and try it for yourself!
Get fit
Have fun
Try something new
Make new friends
What is Roller Derby?
Amazing, and that's all you need to know. In all seriousness, roller derby is a fun, fast-paced, full contact (don't worry you have protection) sport played on roller skates.
Do I need skating experience?
No previous skating experience required, we can teach you.
You don't even need any kit – we have everything for you! Just turn up in something comfy (leggings or shorts and a t-shirt) and get ready for some fun!
If you do have skating experience, we can help you to develop your skills and learn everything you need to play.
How do I sign myself up?
Just message us here and tell us which date you want to attend, along with your shoe size if you are going to borrow our skates.
How much is it?
First session is free and there after it is £7 per session if you borrow our kit, or £6 if you have your own. We also have a monthly dues which is currently £20 a month.
Where & when is it?
We train on Sundays 12.30-2.30 at Parklands leisure centre in Oadby. Just go to the sports hall and through the left hand doors.
Cadet programme…
If you do decide to come back, you will join the cadet programme.
The programme is great for any skater or wannabe referee!
If you keep coming and developing your skills, you'll be playing the sport confidently in no time!