The Dollies Skate to Vienna
15th Sep @ 10:00 am

-

4:00 pm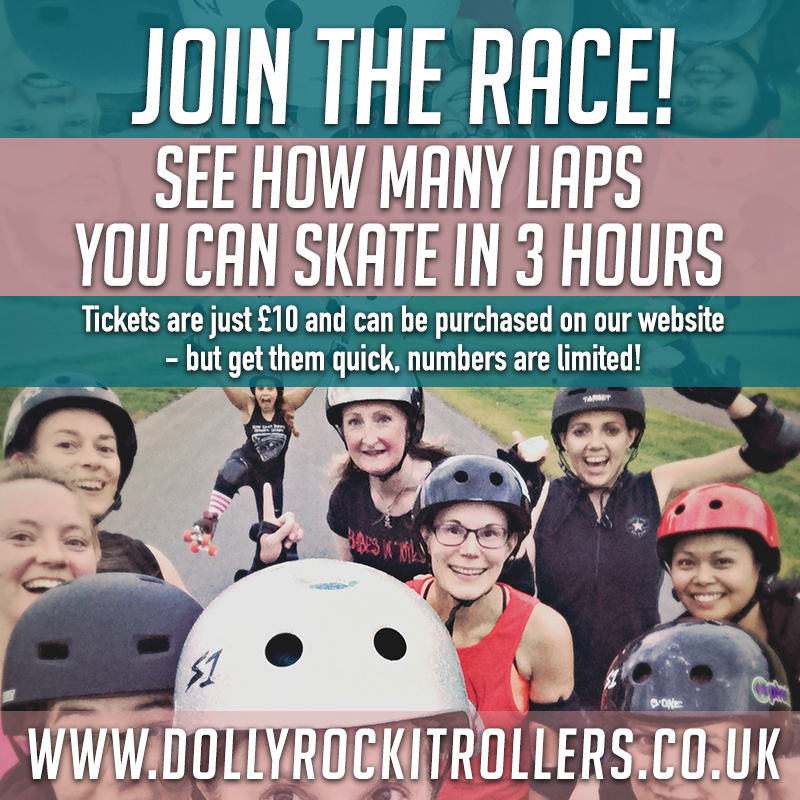 On Sunday 15th September the Dollies are taking part in a sponsored skate as part of our fundraising for travel to play Vienna Roller Derby later this year.
We'll be skating the distance from Leicester to Vienna as a team, a whopping 1644 kilometers (just over 1021 miles)! And we have just six hours to complete the challenge.
Your donations would be gratefully received as we tackle this challenge – for many people this will mean skating at least 60 kilometers (37 miles) to add to the overall total – to put that in perspective that's the equivalent of running one and a half marathons in 6 hours!
Donations can be made using this link https://www.paypal.me/LDRR or by speaking to a Dolly to make your pledge on one of our paper forms.
Any amount you are able to donate will go a great way towards helping our travel costs
Fancy joining the Dollies for a race? Between 12 and 3 we're opening up the track to outside skaters for a race!
Join us to see how many laps you can skate in 3 hours (these won't be counted toward the Dolly distance) – medals and kudos for the top 3 people with the highest distances. You will need an app such as Runkeeper or a Strava to track your distance and at 3pm we'll bring you in to verify your tracking and make winners announcements.
Under 18s are welcome to take part with a ticket, but will need parental consent and appropriate supervision.
Tickets are just £10 and can be purchased here https://www.dollyrockitrollers.co.uk/product/public-race-ticket
– but get them quick, numbers are limited!