DRR celebrate another 'awesome' win!
The Dolly Rockit Rollers, Leicester's original all female Roller Derby league, celebrate another 'awesome' win!

The Dolly Rockit Rollers Roller Derby league, from Leicester in the UK, were thrilled to be announced as the winners of a worldwide competition run by Pivotstar – a Roller Derby apparel company from Canada, who pride themselves on embracing individuality within the sport of Roller Derby. Pivotstar challenged leagues from across the globe to create a one minute video, which had to include the words Pivotstar, Different and Awesome. The prize for the league that sent in the best short film was 20 Pivotstar uniform jerseys.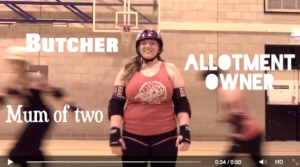 This was a fantastic opportunity for the Dolly Rockit Rollers to put their creative skills to good use, so they set to work with the idea that, regardless of the prize, they would enjoy making something relevant and fun that really showcased the spirit of the league.
Using the word 'Awesome' was particularly significant to the Dolly Rockit Rollers, who had recently undergone a six month intensive training project under the code name 'Operation Awesome'. As a word that was so important to the skaters, it felt natural incorporating this in to the video.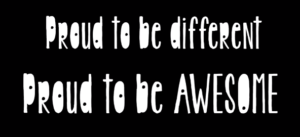 The 'Different' aspect came from the variety of people that make up the league. Roller Derby is a very diverse sport and the league wanted that to come across in the short film they made together. They decided to showcase their players alongside captions that told the viewer what made each of them unique. The Dolly Rockit Rollers believe that Roller Derby is an inclusive sport and they are proud to embrace individuality. Every one of their skaters is different.
The film created by the Dolly Rockit Rollers has received almost 3,500 views and was declared the winner by Pivotstar!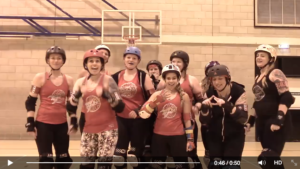 The Dolly Rockit Rollers would like to thank Pivotstar for choosing their film. They thoroughly enjoyed the project and are looking forward to skating to victory in their beautiful new jerseys.
They would also like to thank everyone involved in creating the film, which shows the spirit of the league and indeed the spirit of Roller Derby.
For more information please contact Claire Gibbins at press@dollyrockitrollers.co.uk