Dolly of the Month: February 2014
SlamAbama – you are our Dolly of the month!!!
Now you are a celebrity, it's obligatory that we interview you…
Congratulations on being our Dolly of the month – how do you feel about this amazing accolade?
All tingly inside 🙂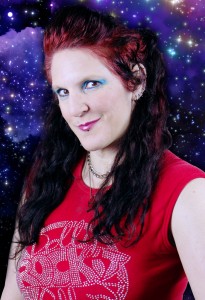 What are you doing right now?
On my lunch break after learning lots of cool bells n whistles stuff that I can put on websites.
As a co-founder of DRR, you have been skating for a while now – but what is it that drew you to roller derby in the first place?
As I started a LOOOONG time ago, I didn't know what it was at all when I went along, as it had only just appeared in the UK! I had two friends in London both telling me I should do this thing on roller skates, as I am a skateboarder they thought I might be good at it. In the end I went along with Dolly to LRR in Camden, strapped some skates on and flew round the track… I then joined CCR… but to be honest, I still didn't know what the heck it was!
You're an amazing double threat skater, but a bit of a scatterbrain in real life – what tips can you give to all those blocker jammer wannabees, and how do you find your focus on game day?
Bah ha ha, well for me it's about being in the flow. It's all about muscle memory… I think then my brain muscle kicks in too, kinda like driving… if I actually thought about driving I'd probably forget where the ignition is or something, but if I just do it, then I'm away! So what I'm saying is practice and passion is the only thing that will make you a better player. I remember reading about Tony Hawk (famous skateboarder) and he used to skateboard every hour God gives… he was fanatical about it. This is why he was awesome, it wasn't because he was a natural, he worked for it. You will need to too.
Who is the skater you dread meeting on track the most?
Esther La Vista! Ha ha, only coz she has a way of accidentally finding my kryptonite (no I'm not telling what it is!)
When you are not being a roller derby super hero what do you for really?
Design travel websites… gardening, skateboarding, swim-gyming, writing quizzes, making things out of fabric, going to church etc.
Had you ever done sports before you took up roller derby?

Erm… lots! I was a Division 2 slalom paddler (that's canoe slalom on white water)… I used to climb and do mountaineering (I also taught canoeing and climbing to kids).
I was a lifeguard for 6 years, so I did a lot of swimming and I used to snowboard and surf when I could get to a decent coast or mountain.
And as I have already mentioned I skateboard… oh and longboard… and ride a stupidly small penny board! I used to run a skateboard park at Soul Survivor for a few weeks a year too which was fun and then I took a year out to live in London and be a detached youth worker based in and around skateparks! Whoohoo!
If you can tell someone new to derby just 3 things – what would they be?
1) You CAN do it.
2) You won't be awesome overnight, but you WILL be awesome if you practice lots.
3) Listen to the coaches… they know what they are on about!
If you could pick any song you wanted just for you for your skate out what would it be?
Oh mannn, that's wayyyy too hard… have you seen the size of my record collection? Maybe I should just pick Sweet Home Alabama by Lynyard Skynard… as we saw them at Rolling Sturgis this year and we got all the RS crew to sing 'Sweet home SlamAbama' instead!
What is your most favourite roller derby moment so far?

Wow… can I have a list?
Starting DRR
Me & Noush playing our first game wearing Dolly shirts in Black V White at the Bombers, when Noush was on white and I was on Black and we won… meaning I got the accolaide of being Chair-person! Ha ha… it's OK, I think we had a re-match and white won.
Our first road trip… which was to play Aberdeen! 12 hours in a minibus can really bring a team together!
The Texas Roller Girls Bootcamp in March 2010
Skati – 24 hour skate around the Topgear track to raise money for those in Haiti
Playing London Brawling!
Our Belgium road trip (See the photos)
Getting my first Dolly Allstars MVP award after playing Brighton Bombers B

Rolling Sturgis with Gabbath Bloody Gabbath, Nitro Noush & King Typical (all of it!) – but esp. skating the longest bout under a rainbow, having bikers stopping on their Harleys to watch and a big black smoke cloud billowing in the background after a failed bike v fire attempt.

Having such wonderful support from so many people in the Derby community making me feel all blubby
Doing the Tank Girrl cover shoot with Noush and her boots disintegrating!
Starting a Christmas tradition of meeting with the Seaside Sirens at Madisons Roller Areana in Essex
This years Dolly awards night… we scrub up pretty well you know!
OK… I'd better stop now (sorry!)
What Derby plans do you have for the future?
To put the Dolly Rockit Rollers on the world map (not that we aren't already)… but in the sense that people from all over the globe will be excited to play us. To keep striving to get the most out of our players and to continue to push myself harder and harder.
Thank you for your time and for this interview, we hope it will inspire Slamabama's all over the country to jump the apex repeatedly without even realizing 😉
Yay for scatterbrains!