CrossFit Leicester Sponsor Dolly Rockit Rollers!
The Dolly Rockit Rollers are pleased to announce their new fitness sponsors CrossFit Leicester.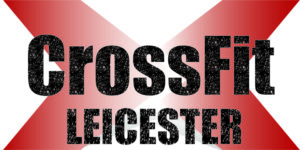 The Dolly Rockit Rollers start 2014 with an exciting new alliance in the form of an extensive sponsorship package from the ground breaking, and unique CrossFit Leicester. They have not only paid for the Dolly Rockit Rollers new away kit, but have also set up a private weekly training programme specific to the needs of roller derby, at their specialist gym, run by the head coach and founder Andy Osborne.
The Dolly Rockit Rollers are Leicester's original flat track roller derby league. Founded in 2010 by Sally-Anne Scrivener and Anouska Parr the league are now Apprentice members of the Women's Flat Track Roller Derby Association (WFTDA) and the United Kingdom Roller Derby Association (UKRDA).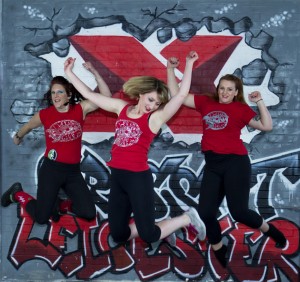 'I was so excited when CrossFit Leicester said that they wanted to sponsor us and help us all to work together to improve our fitness as a league. I think we are one of the first leagues in the UK to gain sponsorship like this and I know several Roller Derby leagues in the USA that have gained huge benefits from taking on CrossFit style training, I have been training here for a year already, and the improvements I have seen personally have been amazing' – Anouska
Both veteran and new skaters benefit from training at CrossFit. Head Trainer and owner, Andy Osborne, shared some thoughts on why the Dolly Rockit Rollers and CrossFit make such a great team!
What made CrossFit Leicester decide to sponsor the Dolly Rockit Rollers?
I've personally been a fan for a number of years, and the CrossFit program is worthy to meet the needs of a team like this. CrossFit Leicester jumped at the chance to support such a dynamic team of women.
Why is CrossFit Leicester involved in sponsoring Roller Derby?
First and foremost, CrossFit Leicester is careful to align itself with businesses that have the same core values. Dolly Rockit Rollers is a well organised, exciting, inclusive and rambunctious team. They bring a very family friendly inclusive environment , and compete at an impressive level of athletic capacities with is synergistic to CrossFit Leicesters core philosophy . Therein is why I wanted to introduce these women to strength training using CrossFit Leicesters' custom programming for their sport needs. If they perform better, it proves our program. If the evidence is obvious, the motivation goes through the roof.

What is CrossFit Leicester's Philosophy ?
My goal then, and now, has been to show individuals that fitness is so much more than how you look in the mirror. It is about how much freedom you have to play, perform, and live a long healthy life.
We grew slowly, with only word-of-mouth advertising, but our clients were very faithful, and fell in love with this method of working out. We are in our third "shell" of a building, as our growth has demanded it. Currently, we occupy a 12 000 sq ft facility at 91-101 Humberstone Road, in the centre of Leicester.
What makes CrossFit Leicester different from other gyms?
We teach everyone how to find fitness independent of gyms, machines, and technologies that would otherwise be an excuse to not be able to train (if you didn't have those available). We train in our box ( gym) , so that we can live life to the fullest outside of the gym. We use movements that are "functional" to life, the functional to sports, and then functional to specific goals. It's a process that yields quick results at first, but continues to show its benefits as the variety from day-to-day inspires and motivates.
We have WOD's (Workouts Of the Day), led by an expert in strength and conditioning. They last only 1 hour, and are spread out throughout the day to suit your schedule. They are challenging, but we consider every need that walks through the door, and scale workouts as needed. We build up every member's weaknesses to be able to continue to develop through the years.
How can one of our fans get involved with CrossFit Leicester?
There isn't a better time to stop by for a free trial session of our WOD's (classes), and see for yourself how you can revolutionise how you view fitness, and what you are capable of, no matter how old, or "out of shape" you think you are. Everyone of our members is an ambassador of this program. Come see for yourself!
Thanks Andy Osborne!
We hope to see you sweat with us!