Local athletes set for their first time on the world stage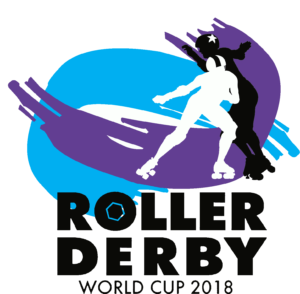 Two skaters from the Leicestershire Dolly Rockit Rollers (LDRR) are travelling to Manchester this week to make their international debuts at the Roller Derby World Cup which takes place from 1-4 February.
Lil Crash will be taking to the track representing the West Indies whilst her LDRR team-mate Maytrix will be playing for the Philippines under the name Ilarde.
2018 is the first year that the Roller Derby World Cup will be hosted in the UK, having previously been held in Dallas, USA and Toronto, Canada and will feature 38 national teams made up of the world's top skaters
The road to the World Cup has been lined with hard work from both players, both during and after the squad selection processes. In addition to training with their home team, Lil Crash and Maytrix have both taken up CrossFit to supplement their strength and endurance and have been following plans set by their national team coaches to hone their skills.
It's not just been training that has kept both athletes busy in the build up; the teams are mostly self-financing and so additional duties of assisting with organising sponsorship, arranging uniform and merchandise orders and finalising logistics for travel and accommodation have added to an already hectic schedule.
Despite this, both players are eagerly looking forward to their world cup journey and showcasing their talents to of scores of fans who have travelled from across the world, as well as those following the action online from across the globe.
Lil Crash said: "I'm looking forward to playing at the highest level with world class athletes. I've always wanted to represent my mother's place of birth and to make a connection with the family I have in Trinidad. The feeling that I've played for my country is something that no one will ever be able to take away from me".

Maytrix added: "Getting the chance to play at the highest level within your sport and to play both with and against skaters you wouldn't normally get to face is the opportunity of a lifetime. I feel honoured to be representing my country and to be part of the first Philippine team to take part in the World Cup".
All gameplay from the Roller Derby World Cup will be available to watch through a live stream at www.rollerderbyworldcup.com/live/. If you are interested in trying roller derby email info@dollyrockitrollers.co.uk for more information on how to get involved.